About the Program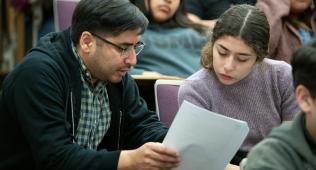 Learn and experience the values of democracy by joining the citywide teen educational program involving more than 1,000 high school students. 
In Their Words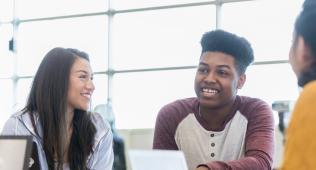 Read a collection of articles written by our T&G delegates. New topics from various delegates added weekly!
Youth Mayor Debate
Watch Jihyeok Chang of the East Valley Y Delegation, and Zoe Silverman of the Collins & Katz Y Delegation, debate issues facing the T&G program.
LATEST PODCASTS & NEWS
Tune into our podcasts hosted by LA Y Teens & Government delegates, advisors, and special guest speakers.
Episode 3 - Now Available
Model United Nations (MUN)
Middle school students are invited to join a three-month, immersive experience to discuss international issues, discover other cultures, develop life-enhancing skills, and make new friends.
Here's What You Should Know about T&G
By T&G Web Reporters
"Do whatever feels right to you. I don't think it's possible to regret taking a position in this program. Get to know as many people as you can if you want to go for a position!"