Member Benefits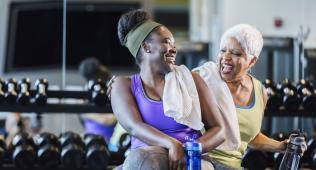 Our energized instructors, certified trainers, and caring staff are ready to support your health and wellness goals!
Youth Sports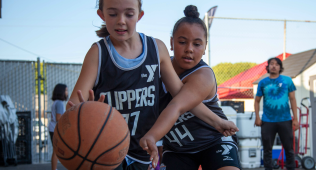 Our sports programs keep kids active, teach friendly competition and introduce healthy practices for life. Choose from LA Kings Ball Hockey, Jr. Clippers Basketball, LA Galaxy Soccer, and more!

Swim Lessons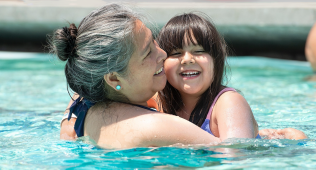 Whether your child already knows the basics of swimming, or it is their first time in the water, the Y has swim lessons for every age and ability - All year round.
What makes the Y different than your neighborhood gym?
At the Y, we take immense pride in our work to strengthen communities and help all of us be our best selves. We provide a place to play, to learn, to be healthy, to eat well, and to give back. We give parents child care, young adults job training, seniors a way to connect, and children a safe place to grow. The Y's goal is to improve overall health and well-being, ignite youth empowerment, and demonstrate the importance of connections in and across Los Angeles County, from Antelope Valley to San Pedro.
TRENDING AT THE Y
OUR IMPACT
Pounds of produce distributed to low-income families & senio...
Teens involved in leadership and volunteer programs
Neighbors provided access to showers & hygiene kits