GET A FREE TEEN MEMBERSHIP THIS SUMMER
JUNE 15, 2023 - AUGUST 15, 2023 | TEENS AGES 12-18* YEARS OLD
The LA Y "Get Summer" initiative is designed to keep teens active, engaged, and safe while school's out for summer. Ys across Los Angeles County are offering free memberships to all teens, ages 12-18 years old. Individual branches will provide youth with academic support, college and employment readiness, volunteer opportunities, social gatherings, and exclusive programming with local partners.
Teen memberships include access to designated teen centers, equipped with computers, free WiFi, games, and entertainment systems. Their membership also gives them access to swimming pools, basketball courts, fitness classes, and more!
Programs and activities vary by location. Contact your local teen director, to learn what's happening at your branch.
GET JOB TRAINING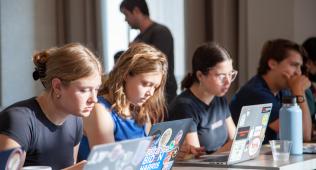 The YMCA and IBM SkillsBuild have joined forces to help students enter the workforce with industry credentials and classes.
GET FIT
Access live and virtual teen fitness classes, workout equipment, gymnasium, and swimming pools.
GET TOGETHER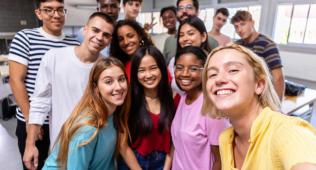 Hang out with friends and meet new people in our dedicated Teen Centers. We will also be hosting special "Teen Nights" and special events!
GET CONNECTED! Subscribe to the Get Summer Mailing List
To activate your FREE Teen Membership, please complete the following:
Stop by your local Y with your parent or legal guardian.

A parent or legal guardian must complete a membership application and sign the Assumption of Risk & Liability Waiver on your behalf.

Your parent or legal guardian must also provide a valid credit card to keep on file.

Please come ready to take your picture, we will need it for your membership account.
All membership policies and procedures can be found in our Membership Handbook.
---
*Anyone 18 years of age must be a graduating high school student to qualify for a free membership through the Get Summer program. Programs and activities vary by branch. For branch offerings, please contact your local teen director.