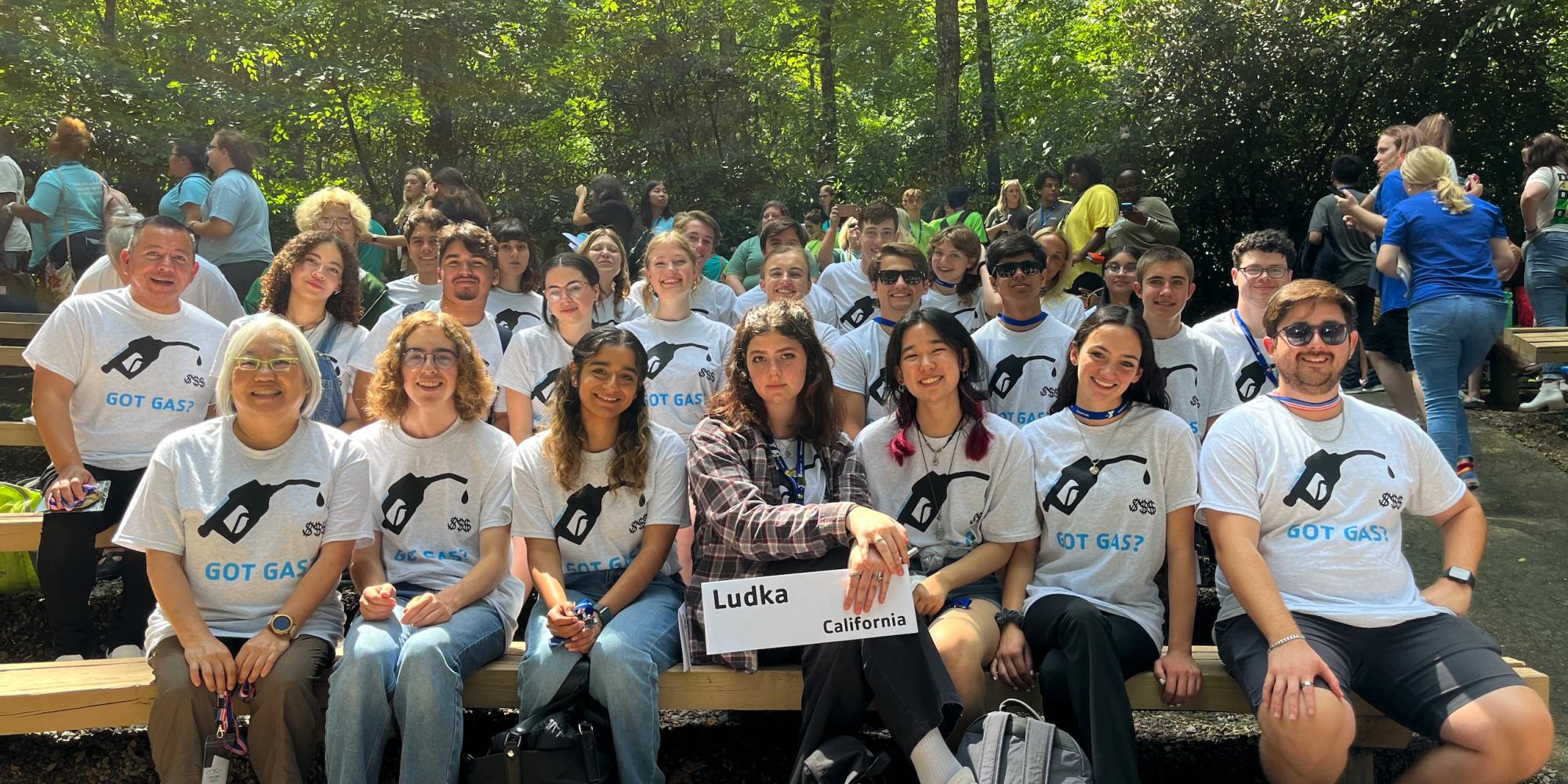 Conference on National Affairs (CONA)
2023 Conference on National Affairs 
The YMCA Youth Conference on National Affairs (CONA), which takes place at the YMCA Blue Ridge Assembly, Black Mountain, NC, will be IN-PERSON for the first time in two years!  CONA gives high school students from across the state the opportunity to convene and discuss issues facing society with peers throughout the country. In preparation, students write original proposals focusing on national and international concerns and refine their oratory and debate skills during a fun-filled pre-conference trip. During the conference, delegates engage in intensive discussion and debate while taking in a wide array of perspectives. The conference offers an opportunity for students to critically think about the nation, network with peers from different parts of the country, and have fun in the spirit of lively debate. 
Only participants from this year's 75th MLC Program can be selected for a spot in the California delegation. Up to 20 delegates and 4 alternates will be selected.  Please find the 2023 application form below and note all important deadlines and information. 
CONA Dates: June 28-July 7, 2023
Training Conference: April 29, 2023 | Location TBD
Virtual Meetings: 
Weds, March 15, 2023, 6pm-7pm, Zoom Meeting 
Weds, April 19, 2023, 6pm-7pm, Zoom Meeting 
Weds, May 24, 2023, 6pm-7pm, Zoom Meeting
Weds, June 21, 2023,6pm-7pm, Zoom Meeting
Program Fee: $1,650
Includes Everything except transportation to/from home airport
Application submissions close on Thursday, February 2, 2023.
Need-Based scholarships are available.  
Contact CONA@ymcaLA.org for more information about program and scholarships.