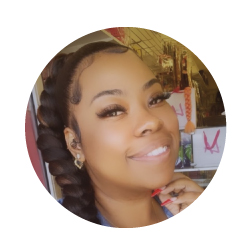 Alyson Bryant
Program Director
YMCA OF GREATER LONG BEACH
Alyson Bryant was raised in Long Beach and is a graduate of Long Beach Poly High. Alyson has learned and seen a lot since high school, witnessing first-hand gang violence and the effects it had on her friends and fellow classmates– from going to jail to being killed. As a result, she has a strong passion for at-risk youth and her community. She started her work with youth as a Youth Mentor for at the California Conference for Equality and Justice and focuses her work on Long Beach youth in schools and detention centers. Since high school, she has obtained her B.A. degree and has continued to hit the pavement and advocate for our youth through her work as a Journalist for "Voicewaves", telling stories about Long Beach and the issues they face and speaking for the communities whose voices are often marginalized. After creating and facilitating a weekly girl's group for continuation schools, she found herself leading the path of prevention. Alyson than began her Y career as a Program Leader for WRAP/YMCA After school program in 2013. In 2013 Alyson was one of Assembly member Bonnie Lowenthal chosen from nominations that came directly from the community for 30 young women under the age of 30 making a change in Long Beach. She quickly expanded her role with the Y and became a Site Manager she continues to advocate for urban youth with her mission to Motivate, Inspire, and Empower! At the same time installing in them that they are the future leaders and creators that will blaze new trails for themselves.
---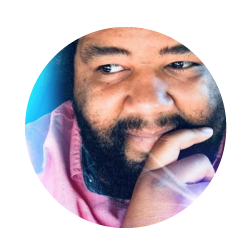 Chris Jefferson
Assistant Vice President, Child Care
NORTH VALLEY FAMILY YMCA
Christopher Jefferson serves our community by supporting the Los Angeles YMCA's childcare and youth development programs.  As Assistant Vice President of Child Care, Chris assisted in the launch of School-Age Learning Pods and Distance Learning Support programs at 16 YMCA Branches, in partnership with the City of Los Angeles.  These programs support children who are unable to attend school on-campus, due to the COVID-19 pandemic. Chris also works to support the YMCA's licensed childcare and preschool programs, day camp programs and after school enrichment programs at 20 YMCA Branches throughout the county.
Chris joined the Los Angeles YMCA 16 years ago as an after-school counselor at the Culver-Palms Family YMCA.  Through the years, Chris went on to join the Westchester Family YMCA as a Regional Director, overseeing and supporting childcare and youth development programs in West Los Angeles.  As a resident of the San Fernando Valley, Chris went on to support the West Valley Family YMCA before landing at the North Valley Family YMCA as the Associate Executive Director.  In this role, Chris oversaw one of our largest youth development branches, with childcare, youth sports, teen leadership programs, after school enrichment and YMCA PE PLAY at over 50 elementary and middle schools, serving over 15,000 youth, weekly.
Chris has always had a passion for developing, supporting, and mentoring young YMCA leaders, both staff members and youth. Chris appreciates all the YMCA leaders who helped to develop him along the way, and is always willing to give back to young, emerging leaders in the YMCA movement.  Some of the top causes and social movements that are important to Chris include, but are not limited to: Black Lives Matter, Gender Equality, Anti-Racism/Ethnic Discrimination, DACA, Voting Rights/Civil Rights, Families Belong Together, Human Rights (for all), Trauma-Informed Care for Youth, Healthcare Reform, Immigration/Refugees and Climate Change.
---
Scottie Biggers
Executive Director
WEINGART YMCA WELLNESS & AQUATIC CENTER
Hailing from New York, by way of Miami, Scottie Biggers is the Executive Director of the Weingart YMCA Wellness & Aquatic Center located in the heart of South Los Angeles. Scottie has been in his role since returning to Los Angeles in 2016 overseeing the total operations of a 65,000 sq. ft. facility, which includes; membership, all adult and youth programs, facilities, financial development, community relations, volunteer/staff development and collaborations with community stakeholders. Acquiring his BA from the State University of New York at Binghamton (SUNY Binghamton), in his fifth executive leadership role – Scottie has 26 years of YMCA experience starting out as a Healthy Lifestyles Counselor at the Hollywood-Wilshire YMCA in 1995-'96. Six months of working part-time and splitting his shifts between the Hollywood-Wilshire and the Ketchum Downtown Y, Scottie was approached to take on the role as the full-time Membership Director at the Hollywood-Wilshire Y where he grew membership and retained 75-80% of members over a seven to eight-year span.
In 2002, Scottie accepted the task and role of being a shared resource to the Crenshaw Family YMCA branch, where he provided cross-functional HR leadership and assisted/supported the Executive Director in managing 8-10 part-time program staff. In 2003-'04, Scottie accepted the opportunity to reopen and lead the Inglewood-Centinela Family YMCA located on the Daniel Freeman Hospital Campus with a month-to-month contract where he served as the Operations Executive Director of a renewed turnaround startup 25,000 sq. ft. urban YMCA facility in Inglewood. Knowing it was a month-to-month contract and the branch could close at any time, Scottie took on the challenge of spearheading the long-awaited grand opening, and grew membership from zero members to 975+ member units over a five-year period before the hospital sold the property and forced the Y to close its doors in 2009-'10.
After living abroad for 6-months, Scottie returned to the US and joined the YMCA of Greater Miami Association in 2011 where he took on another challenge to open a brand-new YMCA facility in the heart of Miami – the North Pointe YMCA Family Center. Scottie served as the Executive Director of a new 35,000 sq. ft. multiuse YMCA facility with a 10-Acre Youth Activity Center nestled in a family community of Hialeah. After a successful grand opening of the North Pointe YMCA Family Center, and rapid membership growth from zero to 1,800 membership units, Scottie took his talents up North to the YMCA of Greater Boston where he served as the Associate Executive Director of the North Suburban Family YMCA located in the suburbs of Boston Massachusetts – a 65,000 sq. ft. facility with 4,350 membership units and an operating budget of $4.6 million. Ten months into his new role at North Suburban, Scottie was asked to throw his hat in the ring by upper management to become the new Executive Director of the Thomas M. Menino YMCA in Hyde Park Boston – a 30,000 sq. ft. urban YMCA branch with 2,955 membership units and an operating budget of $3.2 million. Scottie was chosen and accepted the role to be the first African American Executive Director to lead the Thomas M. Menino YMCA in Hyde Park. Making a significant impact at the Menino Y and the community, the YMCA of Metropolitan Los Angeles tapped Scottie on the shoulder and ask if he wanted to be a part of the LA Y team again. With the excitement of coming back to Los Angeles and the opportunity to lead a branch in South LA, Scottie planned his exit from Boston and transition back to the West Coast to rejoin the LA Association. Scottie retuned to Los Angeles in June of 2016, where he currently oversees the Weingart YMCA Wellness & Aquatic Center in South Los Angeles.
---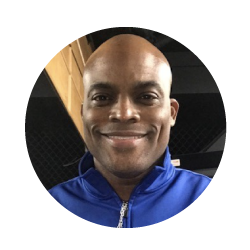 Merton Harris
Sr. Executive Director
HOLLYWOOD YMCA
Merton L. Harris is a professional in the YMCA of Metropolitan Los Angeles as the Executive Director of the Hollywood YMCA. He holds a Bachelor's of Science in Child Development from San Diego State University. Merton became involved as a volunteer with the summer day camp program at the Davis Grossmont YMCA in San Diego, California, while in his college academic and athletic off season from San Diego State University. Those beginnings as a YMCA volunteer sparked Merton's love for "Y work," a passion that has continued throughout his 26 years as a YMCA professional. Following two years of volunteering, Merton's YMCA career began in 1994, when he served as Assistant Site Supervisor for the Davis Grossmont YMCA. Merton's hard-work and dedication to the YMCA led to his advancement as Site Director in the San Diego YMCA, and continued to advanced leadership positions when he relocated to the Los Angeles Metropolitan Association in 1997.
Upon joining the Los Angeles Metropolitan Association, Merton served as Site Director for the Childcare and Teen Programs, and was later promoted to Program Director, for the Hollywood-Wilshire YMCA at the Wilshire Program Center. In 2005, while serving as Senior Program Director for the Wilshire Program Center, Merton was offered, and accepted, the opportunity to concurrently assume the role of Executive Director for the Crenshaw Family YMCA. In 2006, in addition to his duties of Executive Director for the Crenshaw YMCA, Merton was promoted from Senior Program Director to Operations Executive Director for the Hollywood-Wilshire facility while continuing to manage the childcare programming of the Wilshire Program Center. Under Merton's leadership, all three facilities flourished and a culture of working together was created and maintained. Although the Crenshaw YMCA faced tremendous financial setbacks due to California cutbacks and the loss of the California Latch Key grant, as did many other programs entities throughout the state of California, Merton continued to discover ways to reinvent programs and reinforce the positive impact of the YMCA in the Crenshaw community. In 2015, Merton became the Executive Director of the Anderson Munger Family YMCA in the richly diverse area of Koreatown, Los Angeles. After two years at Anderson Munger, Merton resumed his previous role as Executive Director at the Crenshaw Family YMCA, jointly serving both the Koreatown and Crenshaw communities. In Fall of 2019, Merton rejoined the team of the Hollywood Y, this time leading the charge as Executive Director, making an impact every day through the healthy lifestyles and social service programs that the Y offers.
---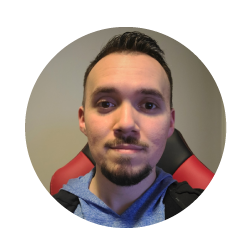 Ruben Roman
Computer Specialist, Information Technology
YMCA OF METROPOLITAN LOS ANGELES
Hello, my name is Ruben Roman. I am a Computer Specialist, part of the Information Technology Department, for the YMCA of Metropolitan Los Angeles. I'm originally from Tulare County, near Orosi, CA. Lived in a small town for most of my life until I graduated from high school. That's when I decided to move out of my home and live in Los Angeles so that I could pursue better career opportunities.
While living in LA, I accumulated work experience and knowledge within Information Technology by working in different IT positions, such as an Admin IT tech or General Labor Technician. When I wasn't working, I found time for myself and made personal hobbies such as: working out at my local gym, socializing with good friends, watching my favorite Star Wars movies, or just simply relaxing at my home. Soon enough, I earned my Bachelor's Degree in Computer Information Systems at CSULA in 2018 and started working for the Y in 2019.
Since working for the Y, my goal has always been to provide the best technical support that I can for all the Y Branches. From fixing technical issues remotely, or providing on-site technical assistance; I am ready for any task that comes my way.  No matter the challenge, I will always keep a friendly smile,  and a firm and positive demeanor.
I joined AARN because it is important to break racism apart and provide equality to all races within our community.
---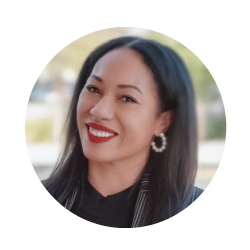 Veda Ramsay-Stamps
Executive Director
CRENSHAW FAMILY YMCA
Veda Ramsay-Stamps serves as an Executive Director at Crenshaw Family YMCA of Metro LA. Ms. Ramsay-Stamps, at the Crenshaw Family Y, leads a team focused on creating transformative educational, health, and economic programs and services that will change the trajectory of marginalized individuals in the community.
She is a high-energy collaborator with a proven track record spanning 17 years of leading, planning, and implementing successful public policy and community enhancement initiatives.
In her love for children and teaching them about the possibilities of a bright future, Veda is the author of the award-winning 2015 pre-teen novel, Flexible Wings, a book for kids from all walks of life that focuses on finding their inner strength.
Ms. Ramsay-Stamps is currently completing a Doctorate from the University of Southern California (USC) with a focus on Global Education. She earned a Master of Public Administration (MPA) degree from USC and belongs to Pi Alpha Alpha Honor Society.  She has a certificate in City and County Management.
Veda received the Forty Under Forty Business Leadership and Excellence Award, the Influential Women 100—Power 25 Category Award, served on the 10 X 10 Blue Ribbon Commission to Create 10,000 Affordable and Accessible Housing, and served as Mayor appointee as Chair on the Empowerment Zone, Economic Development Committee.
She currently resides in Valencia, California with her husband and two daughters.
---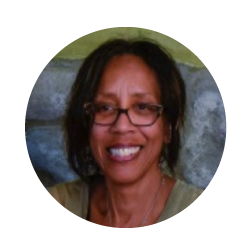 Michelle Dodson
Healthy Lifestyles
COLLINS & KATZ FAMILY YMCA
My journey at the Y started with me as a young mom, pregnant with my second child at the Westchester branch.
I was teaching a Prenatal exercise class which back in the 80's was a relatively new phenomenon as women sought out natural childbirth methods and a more holistic approach to starting their new families.  
As I slowly began to work my way back post recovery, I was contacted by a friend teaching both Pre & Postnatal classes at the Westside Y in WLA. She was having to give up the class and laid out an offer for me to take over, which I gladly accepted.
I never looked back. I've been at the WLA branch, now known as Collins & Katz Family YMCA for over 30 years now. I raised my family in the Y while instructing classes and enrolled my basketball loving son into his first team experience at the Y. I bring this up because I often brag about him receiving a full paid Basketball scholarship to Howard University, due to his early start at the YMCA.
My second child who was my youngest when I started here, was also raised at the Y is now a dedicated CKY employee as well.
It's been a place of new beginnings for all of us.
Life has not been all roses as twist and turns tend to happen. My last two sons were both diagnosed with autism which at the time was devasting to our young family, but blessings come in many packages. A lesson I had to learn. Because of this, I sought out support from other families with similar experiences and with the assistance of a team of therapist at UCLA, the Y put together the first ever Autism Support Group.
The Y became my extended family. We also formed a support group for new mom's which has been an ongoing group for over 20 years and even through the pandemic we've managed to stay connected and in support of each other.
I also work with the most amazing group of seniors you could imagine, that have helped me through the most difficult times with their wisdom and expertise in life. They lift me up when I am down and show me what a productive future of helping others really looks like.I could not have asked for a better journey. I only wish the same for everyone in their chosen field.
---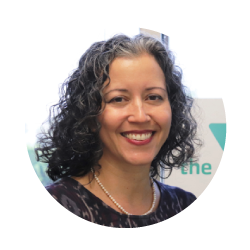 Andrea Sulsona
Executive Director
YMCA Preschools in Greater Long Beach
Andrea Sulsona's life began in Wilmington, CA where she was raised by her grandparents who instilled in her a strong sense of family and community. Andrea holds a bachelor's in history and a master's in education from UCLA. She taught K-12 in Los Angeles and New York City, then after 9/11 began her 20 years of ECE and Children's Mental Health experience both indirect services and at the administrative level.
Andrea founded a bilingual advocacy magazine called Palacio de Long Beach while concurrently working in children's social work and serving on several nonprofit boards in Greater Long Beach focused on low-income and ECE families. Since 2014, Andrea has served as the Executive Director of YMCA preschools in Greater Long Beach.
Andrea believes that our universal connection to one another begins with compassion, and she most enjoys collaborating with the community to make a positive impact on the lives of children and families in greatest need. In her free time, Andrea enjoys hiking, gardening, traveling with her family, reading, and listening to her family play live music.
---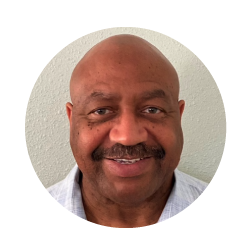 Amos Williams
Senior Program Director
WEINGART YMCA AQUATIC & WELLNESS CENTER
Amos Williams grew up in South Los Angeles, just blocks from the Weingart Y where he has spent the last 30 years. Starting as a volunteer after work in the evenings in 1989, Amos began his work as a Fitness Instructor, then moved along to roles including the Director of Membership, Healthy Lifestyles, Risk Management and Facilities, Youth and Families and Summer Camp.  These roles have given Amos leadership experience in nearly all of Weingart's programs including child care, youth sports, dance, basketball, summer camp and the Teen Center.  Most recently, Amos' work focuses on Youth Leadership and Development.  Currently, he oversees the delivery of a youth development platform running the flagship YMCA program, Teens & Government (formerly Youth & Government) which aims to expose teens to local government processes.  Equal parts educator, advocate and mentor, Amos finds his work on the front lines to empower young people both academically and emotionally the most rewarding – and humbling – of his career. Amos is a fixture at the YMCA and is recognized as such by three decades' worth of children, families, co-workers and board members. One of his proudest accomplishments is leading literally thousands of children at summer camp alone – many of whom are now adults and stop him around the city to talk about the time they spent at the Y.
---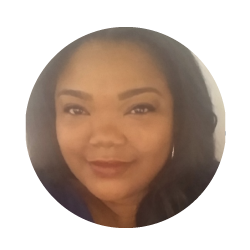 Jenifer Carter
Member Service Coordinator
ANTELOPE VALLEY FAMILY YMCA
Jennifer Carter started her Y career at the Collins & Katz Family YMCA and gained the trust from her team with her strong work ethic, team player mentality, and welcoming demeanor towards members and guests. She grew quickly into leadership roles and guided her team to meet monthly goals and bring that family spirit to the Family Y. There was never a time when something was too difficult or out of reach and proved that if you put in the work, you can achieve.
---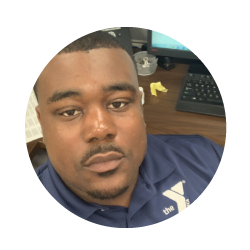 Aaron Hall
Sports and Recreation Director
COLLINS & KATZ FAMILY YMCA
I'm Aaron Hall, Sports and Recreation Director at Collins & Katz. I am from Los Angeles, born and raised in the Leimert park area. I'm a proud alumna of Paul Quinn College in Dallas, Texas. My Y Journey began in Dallas in 2014 as a part-time counselor in their aftercare program. I aspire to keep ascending with the YMCA, eventually becoming Executive Director. In my spare time I enjoy working out, playing basketball and sitting on the couch watching tv. I believe the most important skill I have is my ability to deal with people. I always try to make it a point to brighten up someone's day. 
---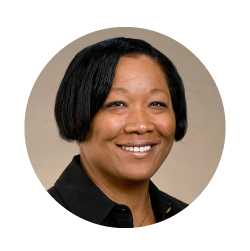 DARIA L. PRICE
Senior Vice President, Information Technology
YMCA OF METROPOLITAN LOS ANGELES 
As Senior Vice President of the Information Technology Department, Daria L. Price is responsible for the supervision of cause driven team members and the management of the Association's $2.3M IT budget. Daria is a strategic information technology leader with more than 20 years of experience successfully implementing large and small enterprise systems, managing relationships with strategic partners, negotiating contracts, and building and fostering relationships with a team of external partners. Thirty-seven years ago, Daria began her career at the San Pedro & Peninsula YMCA while attending California State Long Beach.  Upon graduating with a Bachelor of Arts degree in Business Administration with a focus in Human Resource Management she was hired by the Metropolitan office in January 1990 as an Associate Director and was quickly promoted to the Executive Director of Information Systems.
Daria applied and was awarded YUSA's John R. Mott Scholarship to complete her Master's Degree in Business Administration in 1996. This scholarship is designed to assist YMCA Multi-Team/Branch or Organizational Leaders in continuing their education through graduate study. As part of her graduate thesis, she secured and registered the domain www.ymcala.org and developed the YMCA of Metropolitan Los Angeles' first website.
Daria has always been very enthusiastic about helping to mentor and inspire the next generation of Y leaders. In 2018, she co-chaired the largest Regional Emerging Multicultural Leadership Experience (EMLE) to bring together a network of multicultural staff to discuss serious issues affecting them and their communities.  Also, in 2019 she was selected to join YMCA of the USA's Multicultural Leadership Development Planning Committee for the "Powerful Together" Multicultural Experience at General Assembly. This event was planned as a pre-conference to the 2019 General Assembly to connect Y colleagues of color across the country, to support their professional development.
Daria has been married for 26 years and has two children that have grown up participating in the San Pedro & Peninsula YMCA's basketball, progressive swimming, Youth & Government, and camp programs.
---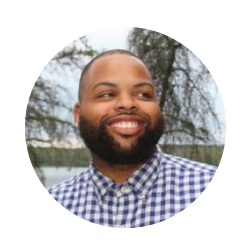 SHELDON W. GIBSON, JR.
Regional Teen Director
YMCA OF METROPOLITAN LOS ANGELES 
Born and raised in Richmond, Virginia, I didn't know much about the Y until I applied to be an intern my senior year of high school. After starting as a camp counselor for the YMCA of Greater Richmond I knew I wanted to work for the Y. Originally a Bank of America intern for the Y and transitioned over as a paid staff member in Childcare/Youth programming while working on my bachelor's I worked all jobs/all departments at the Y until I became a full-time teen director. While working for Richmond for over 8 years I helped start the Leaders and training program, Y achievers, Teen Rallies, and Leaders club programs at several branches.
Finding so much fun in working with teens I wanted to expand my knowledge and areas of impact so I decided to get a master's in education with a focus on urban communities from the University of Richmond. I interned at the department of education and serval schools where I learned that the Y was my home and started working seasonal positions for the Mcgaw YMCA as their on-site teen director and Equity specialist. Helping bridge the gap between our camp community and the populations we served.
Eventually making my way to the metro LA association I have been on this YMCA journey for 11 Years. Outside of the Y, I really enjoy concerts and festivals and had a goal of 200 shows before I turned 30 and I was stopped at around 123 due to COVID. But I have switched my focus to Rock Climbing and Spelunking, a hobby I picked up while teaching an outdoor adventure class for the Tuckahoe YMCA back in Virginia.