YMCA DAY CAMP PROGRAM FOR KIDS
The YMCA of Metropolitan Los Angeles has been serving families for the past 140 years. Your family can count on Y to ensure your child is having fun in a safe, nurturing environment. The Y offers a variety of day camp programs, throughout the school breaks, to meet the needs of parents and match the interests of our campers.
Our Day Camps have inspired kids with countless opportunities to laugh, lead and make lasting friendships. Since your family's safety is our top priority, we have implemented safety protocols that follow state and local guidelines. It is our priority to help your children enjoy a safe and fun program that builds lasting friendships
YMCA LOCATIONS OFFERING DAY CAMP PROGRAMS FOR KIDS
To learn more about what each YMCA branch offers, including location information, program offerings, online registration and accepted grades, please click on the branch below.
Branches Offering Fall & Winter Break Day Camp Programs:
Branches Offering FREE Fall & Winter Break Enrichment Day Camp Programs:
*ACA Accredited **Licensed Child Care
For the best experience, create or sign into your YMCA Account first (You may already have a YMCA account set-up.  If you have never logged in to your YMCA Account before, click the link, select "Forgot my password" and enter the email address that you provided to the YMCA).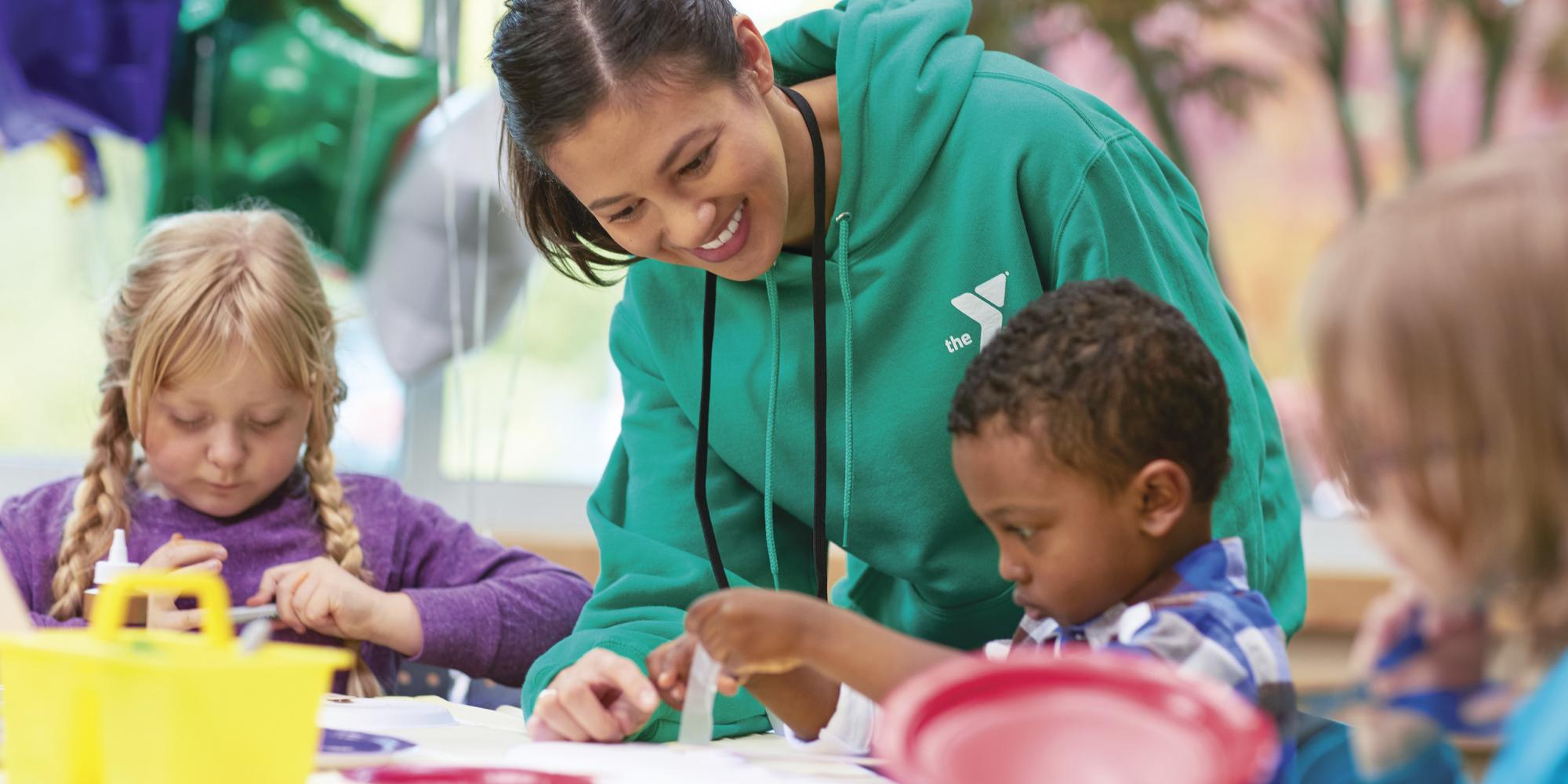 OUR PROGRAM STAFF
Each program leader was hand-selected through an extensive hiring process to ensure the safest environment for everyone. Staff have been trained in CPR and First Aid Certification, behavior management and bully prevention, child protection and abuse prevention, and more.
REGISTRATION INFORMATION
All registrations must be made online at www.ymcaLA.org. You can register by selecting your YMCA branch location, above.
For Day Camp programs, a full payment is due at the time of enrollment. We do not accept deposits or partial payments for day camp programs that take place during the school breaks.
Due to health and safety protocols, we can only offer day camp to a limited number of children. Registration is based on a first-come, first-served basis. We encourage anyone interested in a day camp program to register as soon as possible.
These unprecedented times have created an unprecedented need for financial assistance. Please email us at FA@ymcala.org to discuss options that may be available to you.
We are proud to accept 3rd Party Funding at most of our YMCA locations.  We can accept: CCRC, Crystal Stairs, Connections for Children, Pathways, DCFS, Children's Home Society, MAOF, Options for Learning and other 3rd party funding.  Please note that the acceptance of 3rd party funding varies by YMCA branch, program and program type.  Please contact childcare@ymcala.org to inquire.
ENROLLMENT PAPERWORK
Within 24-72 hours of enrolling your child in one of our day camp programs, you will receive an email with a link to complete an enrollment packet for your child. Our enrollment packets are now 100% paperless and are completed by the parent through our Camp Docs web portal.
HEALTH & SAFETY
Our top priority is the health and safety of our participants, their families, our staff and the community. We are working closely with local health officials, the American Camp Association and the Department of Public Health to ensure all recommended safety measures are met.
GENERAL POLICIES & PROCEDURES
For a full listing of our program policies, procedures & guidelines, download our Program Handbook HERE.  Our Program Handbook has answers to all of your questions and important program information, such as:
Camp drop-off and pick-up times
Late pick-up policies
What to prepare for
Medication (including information for children who need to take medication while in program, information for children who may have an Epi-Pen, Inhaler or need other health-related services.
Illness/Injury policies
Finance policies, including information about payments, refunds, cancellations and transfers
Program goals
Behavior Expectations
Positive Guidance Policy
Special accommodation (including information for parents who wish for their child to attend program with a one-to-one aide or shadow)
NEED HELP OR HAVE QUESTIONS:
If you have any questions or need help registering, email us at childcare@ymcaLA.org.