The Y's programs and activities for teens provide opportunities for youth to realize who they are and what they are capable of achieving.
Teen Leadership Programs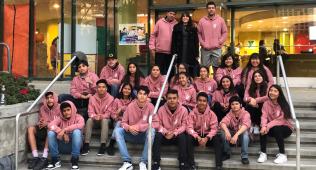 Feeling a sense of belonging, preparing for college, and developing attitudes that will shape their future are critically important during formative teenage years.
Teens & Government
YMCA Civic Engagement and Empowerment is designed for high school students who are interested in learning more about our municipal and governmental process.