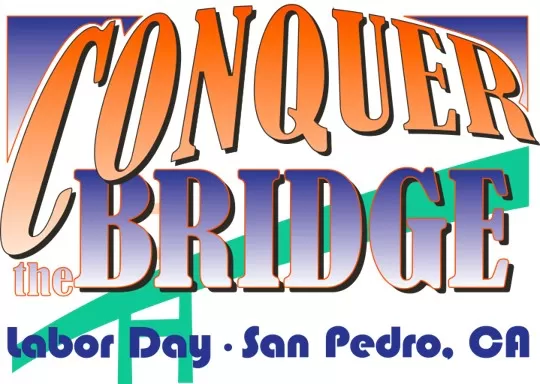 Conquer the Bridge Race
Vincent Thomas Bridge, Harbor Blvd, San Pedro
September 4, 7:00am
WALK OR RUN ACROSS THE BRIDGE!
Friends and families are invited to join the 14th Annual Conquer the Bridge race event! Join the Torrance-South Bay YMCA's (TSBY) race team OR the San Pedro & Peninsula YMCA's (SPPY) race team. The 5.3 mile course will start on Harbor Boulevard and go over the Vincent Thomas Bridge and back. All ages are welcome and all finishers receive a race medal!
For more information contact Kirsten Bell at 310 832 4211 or kirstenbell@ymcaLA.org.
TSBY Team: TORRANCE SB YMCA
Team Password: ctb14sbymca!
SPPY Team: SAN PEDRO YMCA
Team Password: ctb14spymca!