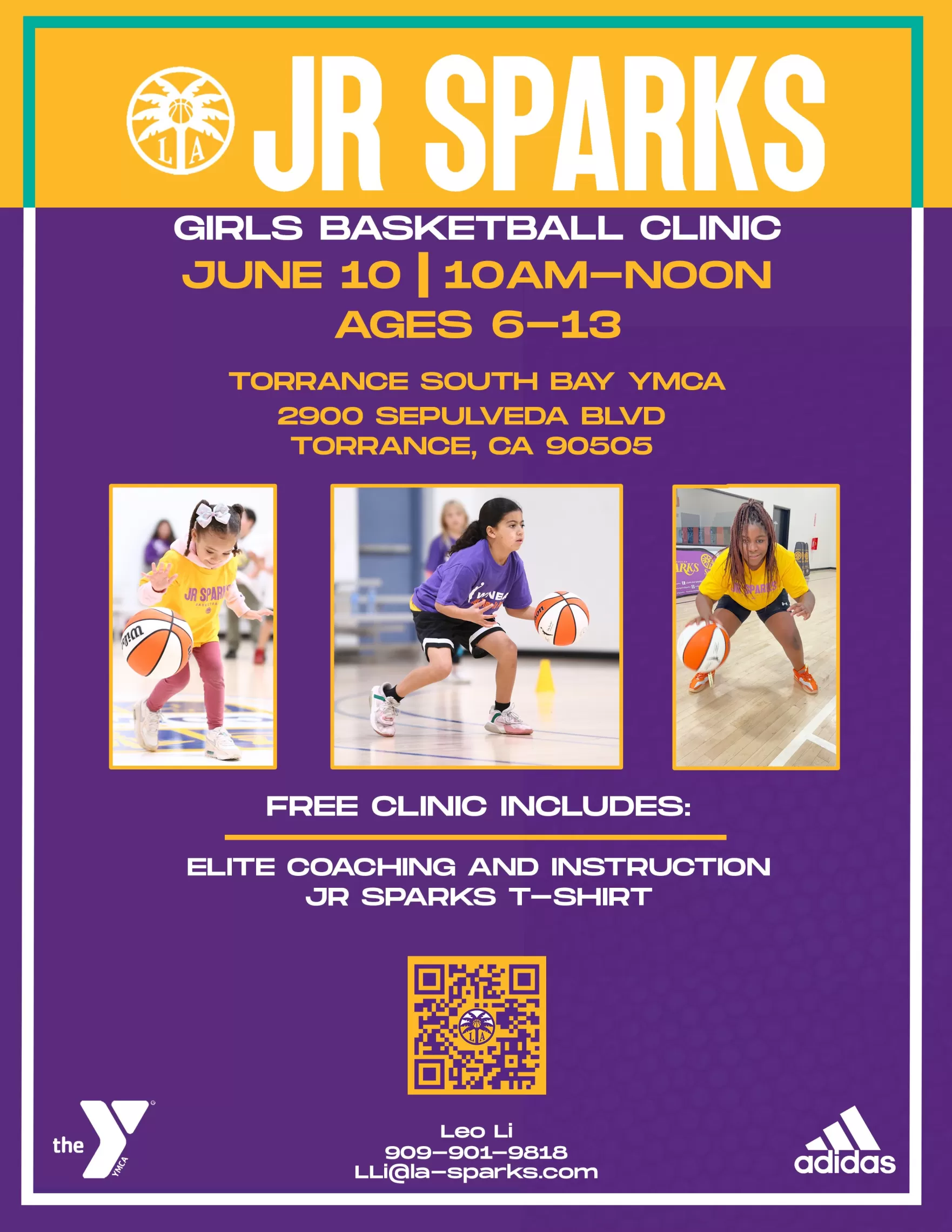 Free Jr Sparks Girls Basketball Clinic
Torrance-South Bay YMCA
Saturday, June 10, 2023
10:00am-12:00pm
The Los Angeles Jr Sparks Girls Basketball Clinic is designed to help girls develop their skills and enjoy the game of basketball. Help your child reach their full potential and learn in a fun environment! This FREE clinic at the Torrance-South Bay YMCA is for girls ages 6-13. Clinic includes elite coaching and instruction and a Jr Sparks T-shirt.
For more information contact Leo Li at 909-901-9818 or LLi@la-sparks.com.