It's no secret many families are struggling during this pandemic with financial and other hardships. This creates a high anxiety home environment that can lead to stressful situations that can escalate to dangerous levels.
As part of the YMCA's mission of supporting families with food distribution, hygiene, virtual fitness and child care throughout this difficult time, the Y is adding mental health to the list of virtual resources. 
The LA Y has partnered with basketball great Metta World Peace (formerly Ron Artest) to provide families with anti-stress techniques to help create a calm home environment. 
View the short videos below to learn some anti-anxiety practices and meditation techniques!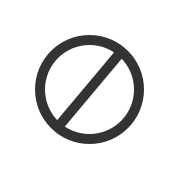 The two part series titled, "A Timeout Is Good For Everybody" was created exclusively for the LA Y by Metta World Peace and applies his own anti-anxiety practices he has adopted to deal with stressful situations. These are simple breathing and meditation techniques Metta World Peace uses in his own everyday life to combat stress and create a calm home environment.
Supporting the YMCA of Metropolitan Los Angeles is a family affair for Metta World Peace and his daughter Sadie Artest, both champions of the Y and its programs. 
"I feel at this point in time with COVID 19 it's good to give back and I decided to reach out to the YMCA-LA because I saw they were doing great things. My daughter Sadie Artest volunteers at the YMCA-LA and she's had an amazing time supporting the organization," said Metta World Peace.